fixture_creator:tutorial:fogger_tutorial
Table of Contents
Fixture Creator - Fogger tutorial
Fog machines normally comes with one or two DMX channels control.

This makes it simple to config a fixture in "Fixture Creator".

In this example a JEM Roadie X-Stream is used.

Before starting to make the fixture there are some things that are to be prepared.
Find the DMX table and a Fixture picture.

See Link Fixture Creator - Before making a fixture.
See Link Fixture Creator - Pictures and Icons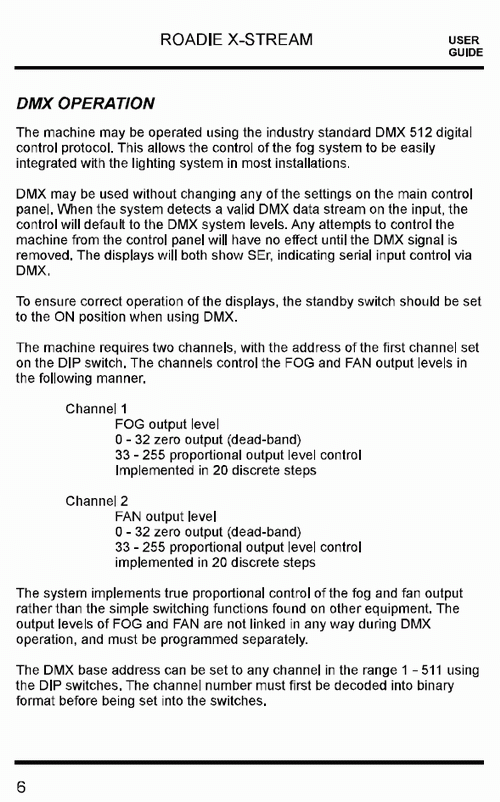 Open Fixture Creator
Open "Fixture Creator" in Fogger, Hazer mode.





Add manufacture name (Remember to spell correct), give the fixture a proper name, add picture and fill in info in the text box.
Set the total channels to 2, in this case the fixture occupies 2 DMX channel.
Set the Fog and Fan channel. In the DMX table channel 1 is Fog level and Channel 2 is Fan control.
Set the Min and Max values for the two channels here 0 and 255.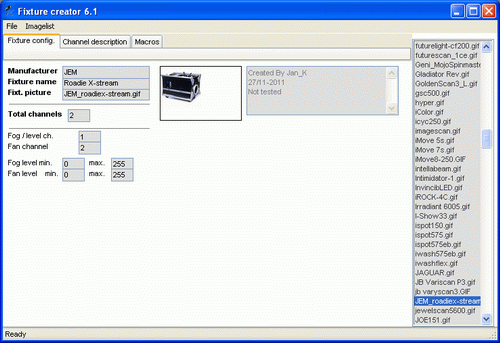 Channel Description.

It may look like a minor thing to enter the Channel description and the default and locate value but this is what makes the fixture proff.
Here 0 is selected to default because it is then default off.
Locate is set to 255, Full on.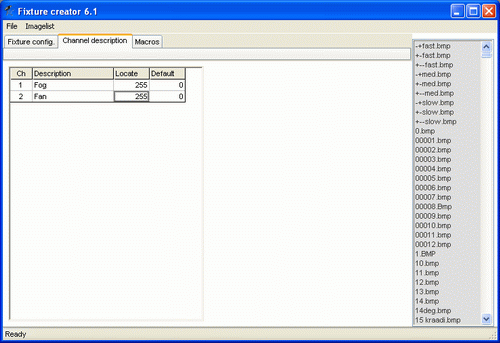 Fixture Creator - Channel Description

Remember to save the fixture follow the name convention. Fixture Creator - File Name Convention

Also remember when you have created a fixture then export it and upload it in the forum

http://www.freestylersupport.com/wiki/extrafiles/JEM_Roadie%20X-stream.pff


Fog Panel
---

In FreeStyler the Fog panel will then look like this.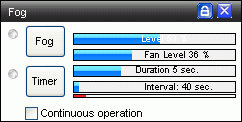 Panel Description - Fog / Smoke Panel


---
fixture_creator/tutorial/fogger_tutorial.txt · Last modified: 2013/03/11 04:02 (external edit)