fixture_creator:reset_configuration
Fixture Creator - Reset Channel Configuration

Configuration of the reset channel is simple but looking into the DMX table comments, it is something that are to be handled with care.
Offend it is so that reset must be enabled on the fixture hw.
The critical thing that can happen is that the fixture resets unintended and it takes some time before the fixture is back under Freestyler control again.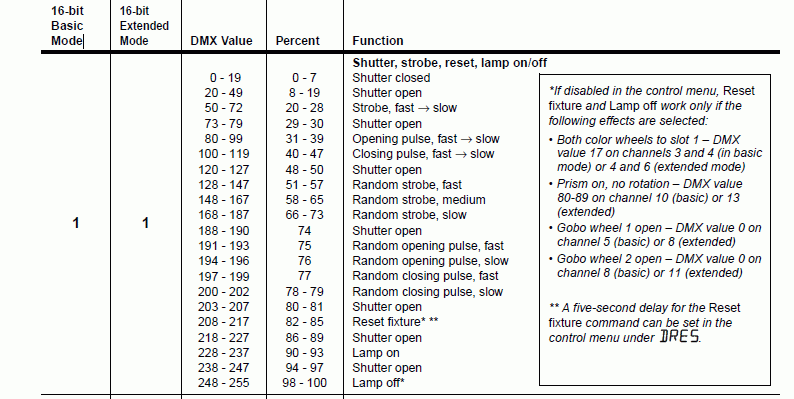 If the reset channel is configured then it is accessed via the dropdown menu "Fixture" → "Reset Fixture".
The fixture need to be selected.




Alternative the menu that appears with Mouse – Right click also have "Reset fixture".
The fixture need to be selected.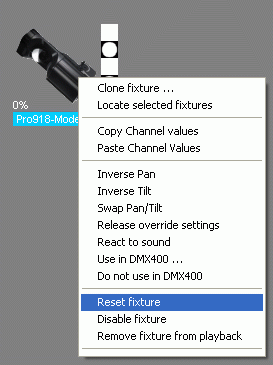 fixture_creator/reset_configuration.txt · Last modified: 2013/03/11 03:46 (external edit)