tutorial:complete_stage:moving_head_sequences:shutter_sequences
Shutter Sequences for the Moving Heads
To generate sequences for moving heads are basically the same as for the KAM BAR in the Simple Sequence.

It will be natural to have open and close of all shutters. Additional some sequences that just open some of the shutters and some shifting sequences.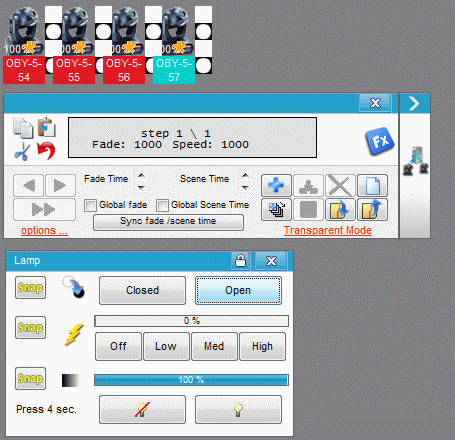 Open shutter is select all fixtures and in the lamp panel "Open".
As it can be seen then all 3 controls are "snap" and covering the 2 Shutter and intensity channels.


To generate the shifting light Freestyler has a build-in "FX" generator.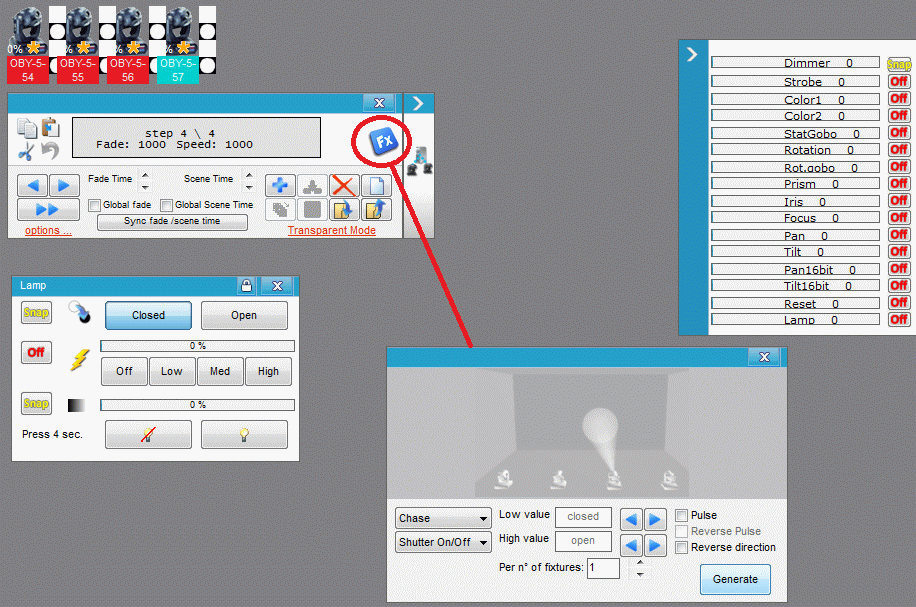 Select the Moving head fixtures, Open Sequence editor and press the "FX" button to open the FX generator.

In the FX Panel select the pattern and the channel it has to be attached to and press "Grenerate".
For more info on the FX generator see here. FX

The FX can generate "Chase", "Cascade", "FlipFlop", "Inverse Chase", "In & Out", "Can-Can" and "Special" so this is the sequences that are generated here.

Open the cue window and if it is now empty then clear it.
Add all the created sequences and save the cue as "Shutter"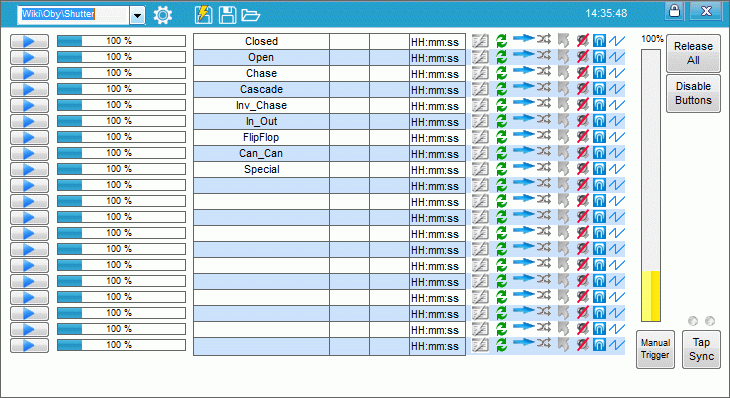 ---
tutorial/complete_stage/moving_head_sequences/shutter_sequences.txt · Last modified: 2013/03/11 04:05 (external edit)