fixtures:fixture_selection_panel
Fixture selection panel.
The fixture selection panel is an additional selection to groups.
The selection panel are used to select fixtures of same type / family.

The selection panel has a configuration menu on the cog wheel.





From the bottom "Enable faders automatically" is used to show the fixture faders in right side of FreeStyler.
This can be enabled in more menus. See Setup Menu - Preferences


When the "Group" is checked "Off" only one family group can be selected at the time.
The family is selected by mouse left button click.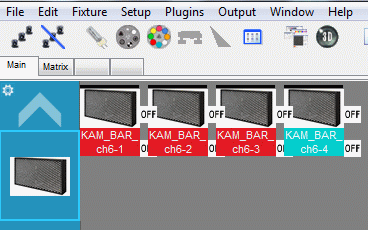 With a mouse right button click each second fixtures are selected. This each time the right button is clicked the selection is shifted. This means odd , even.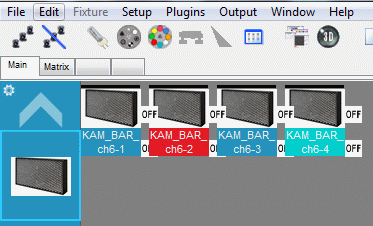 When the "Group" is clicked "On" then multiple family groups can be selected with the mouse left button click.
There is no function attached to the right button.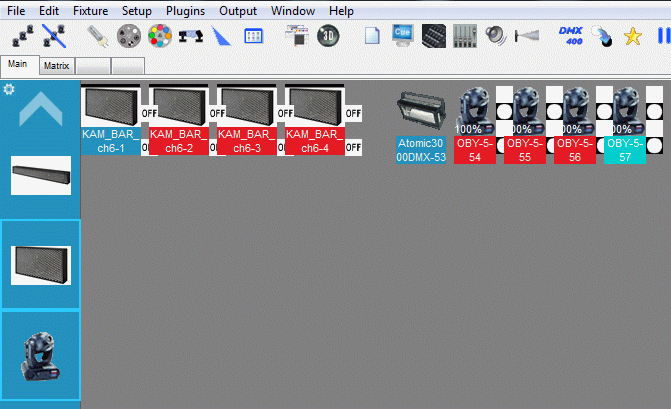 ---
fixtures/fixture_selection_panel.txt · Last modified: 2013/03/11 03:45 (external edit)