fixture_creator:fixture_creator_export_a_fixture
Fixture Creator - How to backup and exchange fixtures
When a new fixture has been created then it is good idea to make a backup.
This is done by using the export function in "Fixture Creator".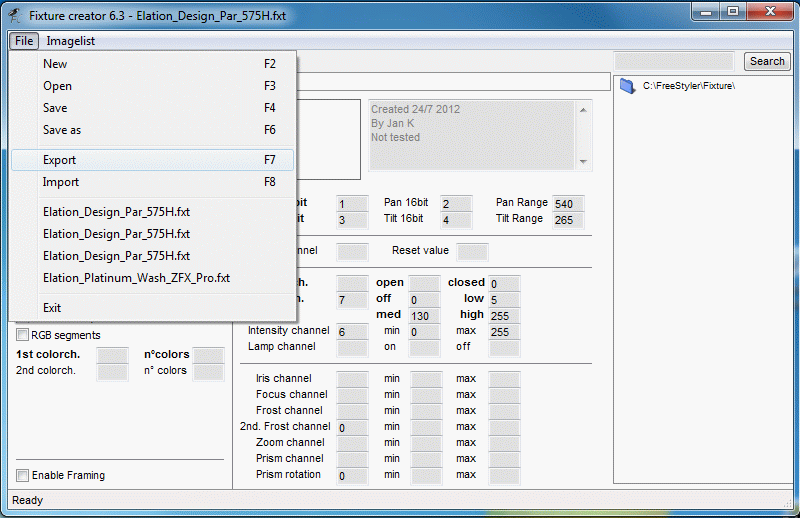 The Export function creates a "pff" file which contains the fixture configuration, "fxt" and all the additional images that the fixture uses.
The pff is a complete fixture.

This file is used when fixtures are backed-up, moved to other PC's or uploaded to the forum.

When the file are to be used in FreeStyler then it has to unpacked again and this is done with the import function or just simply double click on the file.

Remember to upload the fixture when you have created a new one.
It is a part of being member of the FreeStyler community.




---
fixture_creator/fixture_creator_export_a_fixture.txt · Last modified: 2013/03/11 03:45 (external edit)